Change your life.
Become a pilot.
At Academy of Aviation, we specialize in both Individual and Career Pilot courses for you to advance toward the type of pilot license you want to earn. Whether you are career-minded or just want to fly for fun, our adaptable training schedules will get you into the air right away. Fly for personal or professional reasons; the choice is yours.
You don't have to have money right now to start your pilot education. A Wells Fargo Collegiate® student loan may help you pay for the costs associated with your professional and commercial flight training program. Academy of Aviation has partnered with Wells Fargo, and we have detailed information right here, on our Financial Aid information page.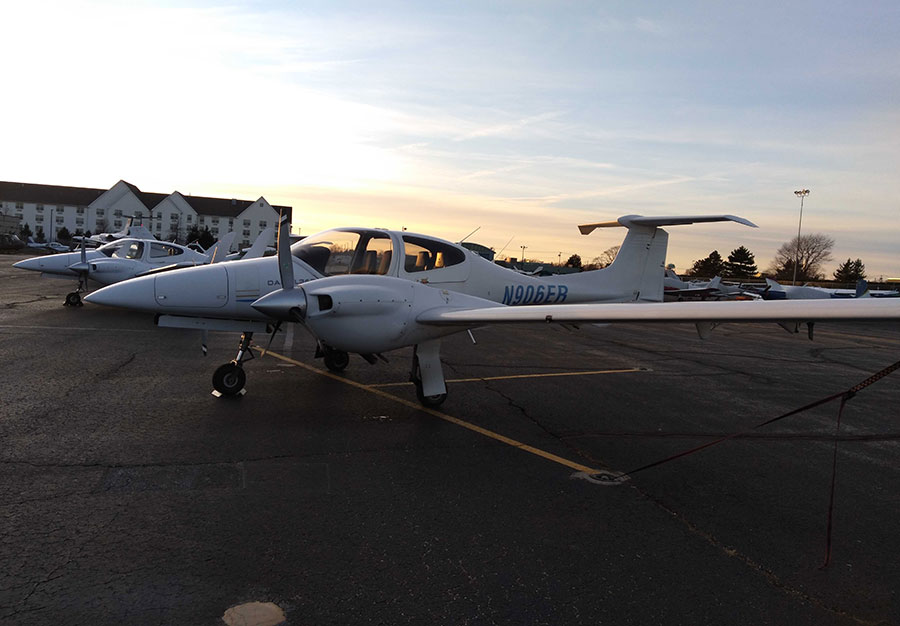 Academy of Aviation operates with a very simple purpose.
We strive to provide comprehensive, advanced and safe flight training for our students.
Training Courses